Currently numerous borehole permafrost-monitoring sites have been established across the Arctic to analyze thermal variability. The Canadian Permafrost Monitoring Network worked in conjunction with other national monitoring associations and the Global Terrestrial Network for Permafrost to establish an international monitoring strategy. Figure 1 displays the current and proposed permafrost borehole observational sites.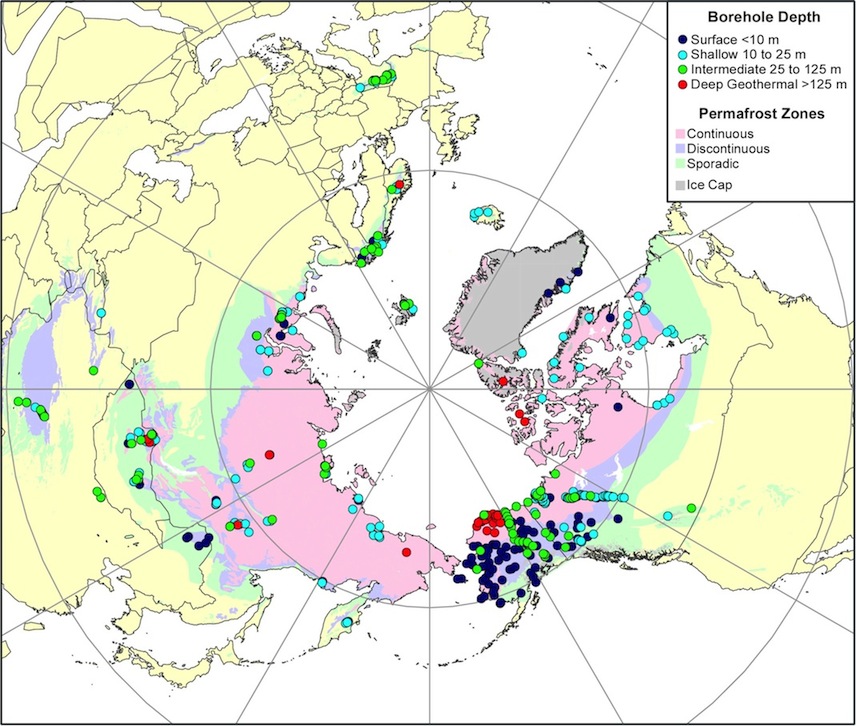 Within Canada, numerous researchers and more than a dozen agencies are involved in permafrost monitoring activities (See Map). The two largest monitoring networks are maintained by the Geological Survey of Canada (Canadian Permafrost Monitoring Network) and the Centres d'études Nordiques (Universitié Laval).

References
Permafrost Links

Material on this page was provided by Maren Pauly, Department of Geography, University of Waterloo.
Last updated on 06/11/2017