Scientific content and direction for the Canadian Cryosphere Watch section of this website are provided by members of the CCW Advisory Council, listed below:

John Bennett
Cryospheric Expert
John works at Noetix Research, creating web applications for satellite imagery in northern Canada, especially for use in coastal communities.
---

Monique Bernier
River Ice Expert
Monique specializes in remote sensing applied to water resources, particularly snow, river ice, peat bogs, and soil moisture.
---
Ross Brown
Snow Expert
Ross' focus is documenting and understanding variability and change in the Canadian cryosphere, particularly snow cover, and is a contributing author to the IPCC assessments.
---

Liam Colgan
Glacier Expert
Liam uses a combination of computer modelling, satellite remote sensing and field observations to study the interaction between climate and glaciers, specifically the Greenland Ice Sheet.
---

Chris Derksen
Snow Expert
Chris uses airborne and satellite remote sensing to study the state, variability, and change of the cryosphere, including its role in the global climate system.
---

Claude Duguay
Lake Ice Expert
Claude directs the Interdisciplinary Centre on Climate Change at the University of Waterloo. His research focuses on climate-cryosphere interactions, hydrology, remote sensing, and modelling.
---

Chris Fletcher
Modelling Expert
Chris specializes in using state-of-the-art computer models to understand the impact of climate change on atmospheric patterns over Canada, the US and Europe, on timescales from seasons to decades.
---

Tom Hirose
Cryospheric Expert
Tom is the past President of Noetix Research Inc. which specialized in remote sensing and GIS for land and marine applications, including the Floe Edge sea ice service.
---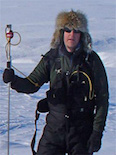 Stephen Howell
Sea Ice Expert
Steve's research focuses on developing new knowledge on the cryosphere and the Arctic climate system, particularly sea ice in the Canadian Arctic using remote sensing.
---
Richard Kelly
Snow Expert
Richard's research interests are in hydrology and measurement of snow and ice from satellites to estimate water storage in snowpacks and cryospheric response to global environmental change.
---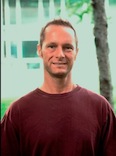 John Yackel
Sea Ice Expert
John Is a sea ice geophysicist and climatologist with interests in atmosphere/marine/terrestrial cryosphere interactions and specialization in remote sensing and sea ice.
Last updated on 21/11/2017